YOU COULD WIN ONE OF FOUR LINCOLN LIFT DRAIN PANS BY PURCHASING BOSCH, CASTROL, LIQUI MOLY, MOTUL, ZF, FEBI, FUCHS, ZEREX, TOTAL, PENTOSIN, OR .... FLUIDS!
From MAY 1st to June 30th 2020, for every $100 you spend on fluids from the brands listed below, you will automatically receive one entry into a drawing for one of four Lincoln Lift Drain Pans!

The more you buy, the more entries you will receive!
(Winners will be announced in July)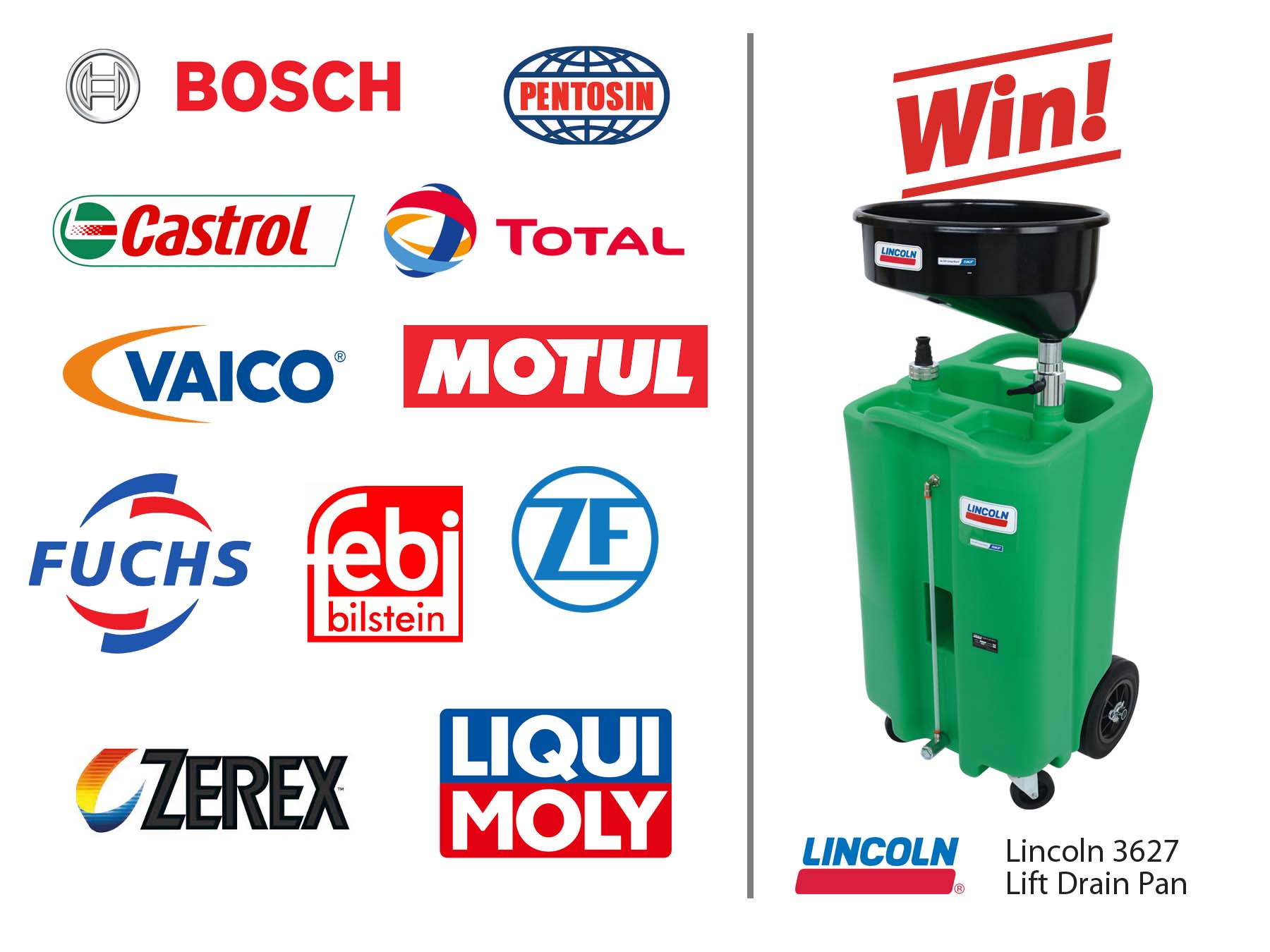 Prize Details:  Lincoln 3627 Lift Drain Pan

Portable upright configuration used for collecting coolant fluid under lift mounted vehicles. Offers an 18 inch offset funnel that includes a removable metal filter screen and secondary debris screen. Height is adjustable from 53 to 79 inches.
26 gallon capacity. Chemical resistant polyethylene reservoir. 18 inch funnel diameter.
Click here for the contest rules and for non-purchase entry.