YOU COULD WIN ONE OF 4 SSF PRO/AC HYDRAULIC TRANSMISSION JACKS BY PURCHASING BOSCH, ZF, TOTAL, MOTUL, LIQUIMOLY, CASTROL, ATE, ZEREX, PENTOSIN, FEBI, FUCHS, OR VAICO OILS AND FLUIDS!
From September 1st - October 31st, 2020, for every $100 you spend on fluids from the brands listed below, you will automatically receive one entry into a drawing for one of FOUR SSF PRO/AC HYDRAULIC TRANSMISSION JACKS - SSF 5006!

The more you buy, the more entries you will receive! (Winners will be announced in November)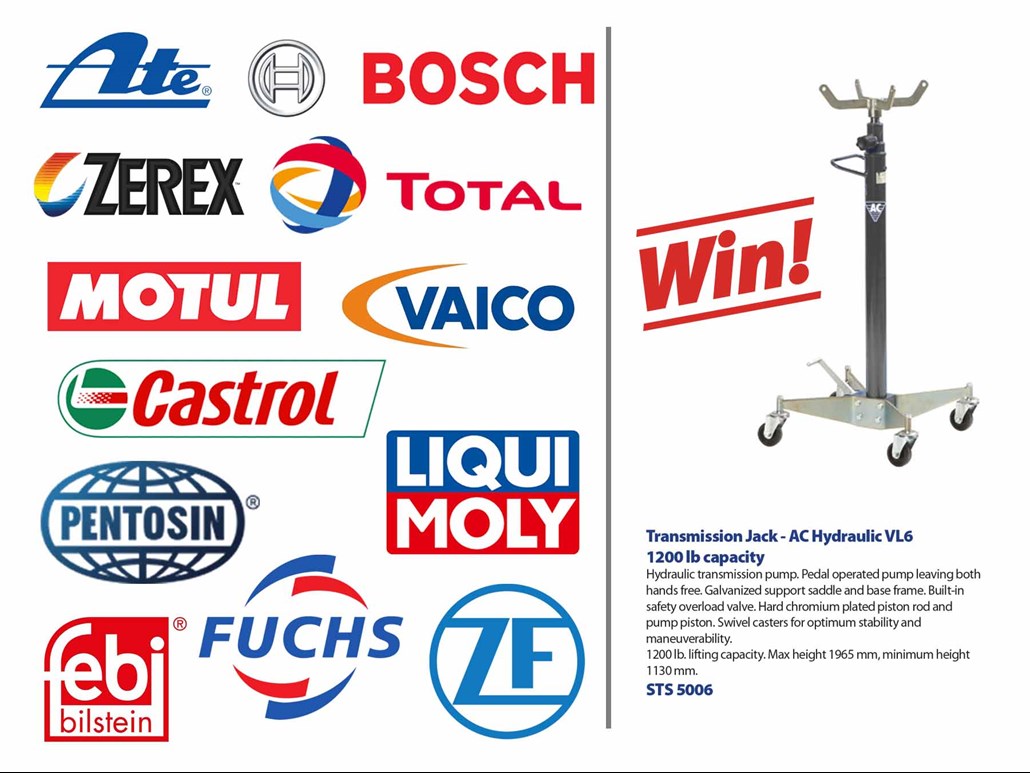 Prize Details:  SSF PRO / AC HYDRAULIC 1200 LB TRANSMISSION JACK STS 5006

Hydraulic transmission pump. Pedal operated pump leaving both hands free. Galvanized support saddle and base frame. Built-in safety overload valve. Hard chromium plated piston rod and pump piston. Swivel casters for optimum stability and maneuverability.
1200 lb. lifting capacity. Max height 1965 mm, minimum height 1130 mm.
Click here for the contest rules and for non-purchase entry.