YOU COULD WIN A MAHLE ARTICPRO AXC2150  BY PURCHASING MAHLE, VALEO, DENSO, OR NISSENS, HVAC PRODUCTS!
From MAY 1st to June 30th 2020, for every $100 you spend on HVAC products from Mahle, Valeo, Denso, or Nissens, you will automatically receive one entry into a drawing for a Mahle ArcticPRO Acx2150! (A $3,400 Value!)

The more you buy, the more entries you will receive!
(Winners will be announced in July)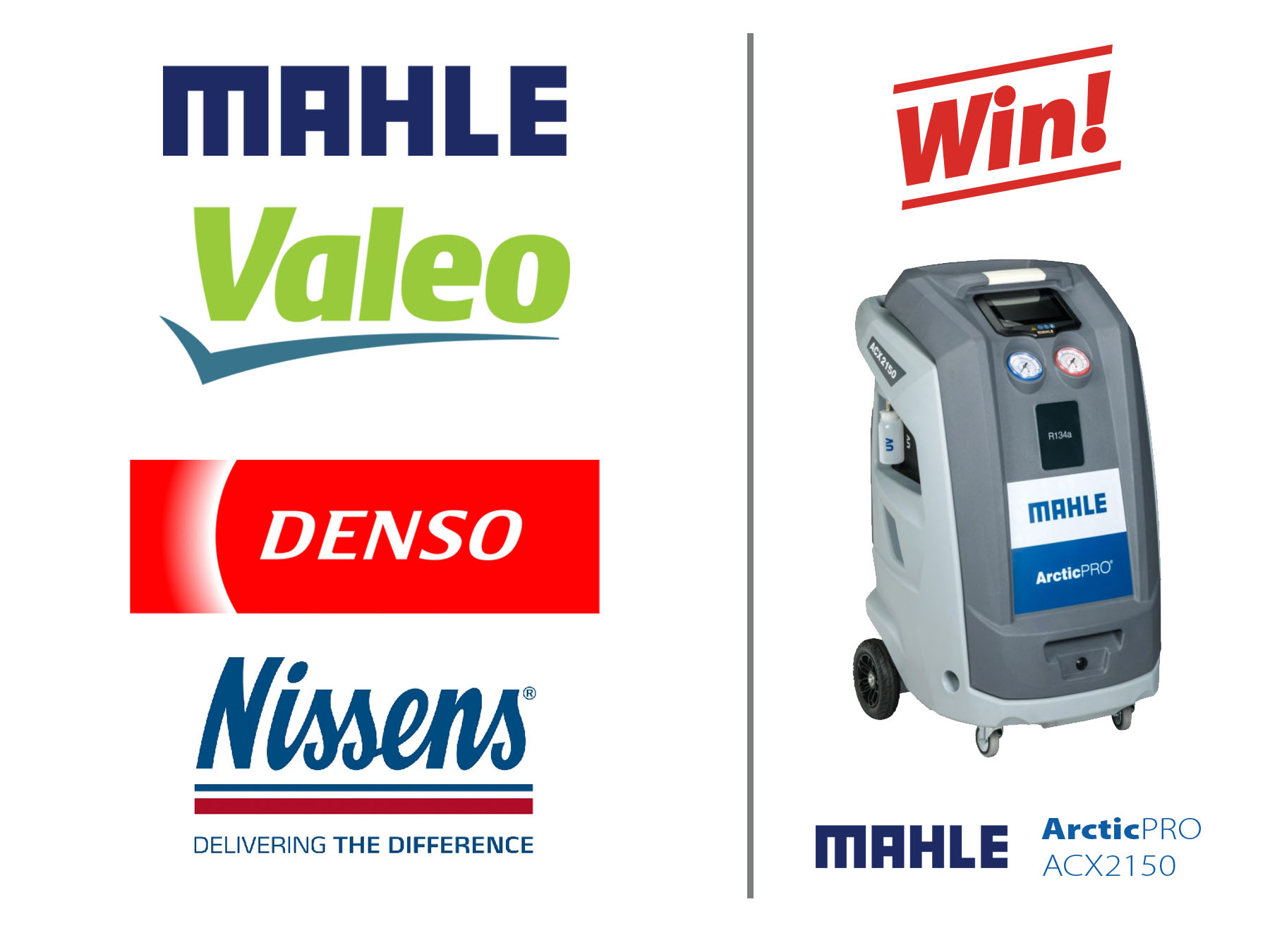 Prize Details:  Mahle ArcticPRO ACX2150 A/C Service Machine

Fully recover and recharge R134A in any climatic condition. Long life pump functionality that performs a self-cleaning process reducing maintenance. Automatic weighing of recovered oil, allowing accurate replenishment of oil removed during service. Integrated UV dye injection provides high level of A/C system leak detection. Features an ergonomic 7 inch capacitive touch screen.
Click here for the contest rules and for non-purchase entry.